Why choose RTP?
At RTP, our combined clinical and musculoskeletal knowledge, as well as our experience in the cycling world, allows us to adjust your bike to you.
We believe that cycling should be fun and pain-free - whether in competition or on a family outing.
We also believe that the rider should become one with their bike - fit to the millimeter. Bike fitting is a technique requiring precision and finesse, and should be nothing less for your machine or your body.
RTP adheres to the system and philosophy of BikeFit and BikeFit Canada. We integrate the clinical world with the world of the cyclist, for unparalleled service and results.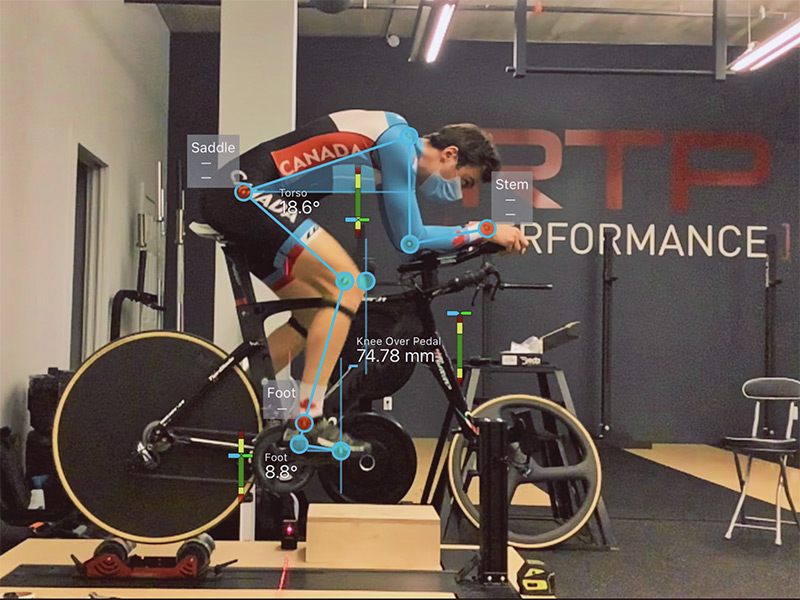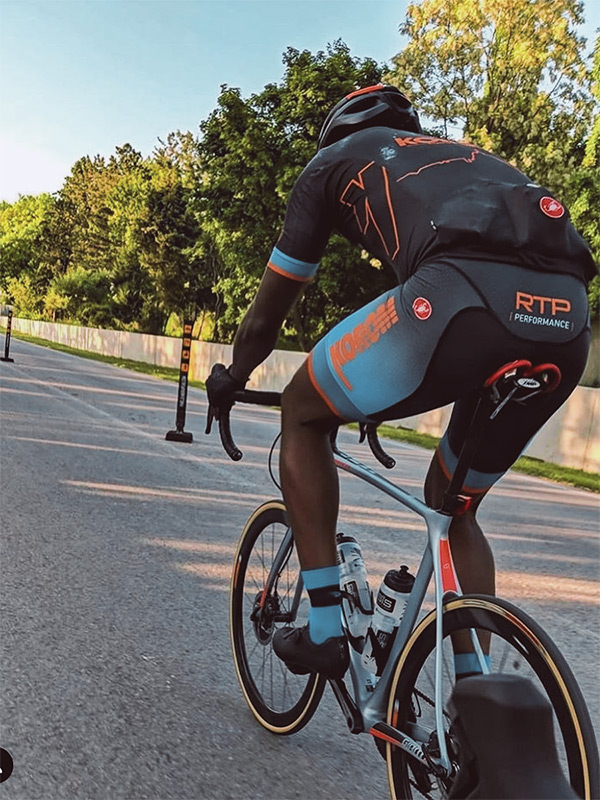 What does a Bike Fit consist of?
In-clinic musculoskeletal assessment

Video analysis; with the use of cameras, lasers and markers

Biomechanical data collection and cyclist profile

Adjustment of the foot-pedal interface and the width of the pedaling posture

Adjustment of height, setback and angle of the saddle

Adjustment of the distance and the 'drop' of the cockpit, dimensions of the handlebars, length and angulation of the stem, alignment of the levers

Taking dimensions and report

Follow-up possible, within 30 days of positioning
Our Service
@ RTP
Available
Year round
Bicycle
Road / TT / Triathlon
/ Gravel / Mountain Bike
Cost
$250
2nd and 3rd bike
+ $175 per bike
Follow-up consultation
$95
Duration
2-3 hours
Required parts
In addition
Guarantee
30 days
Cyclist
Amateur
or
Performance
Prevention of chronic injuries
+++
Pedaling power
++
BIKE FIT certified
X
Approved CAT(C)
X
Certified CSCS
X
Certified FMS
X
Certified Bike Fit
X
Certified Physio bicycle
X
Certified UQTR - L-TIPS
X
Rebate on other RTP services
-25%